This scrapbook is called Stone Wall and contains 33 images.
Artists featured in this scrapbook include Picasso, Fautreir, Debuffet, Odilon Redon, Aso Saburo, Fukazawa Ichiro, and Yazaki Torao. He also made use of photographs of the Aspergillus fungus and a fungus thought to be Penicillium.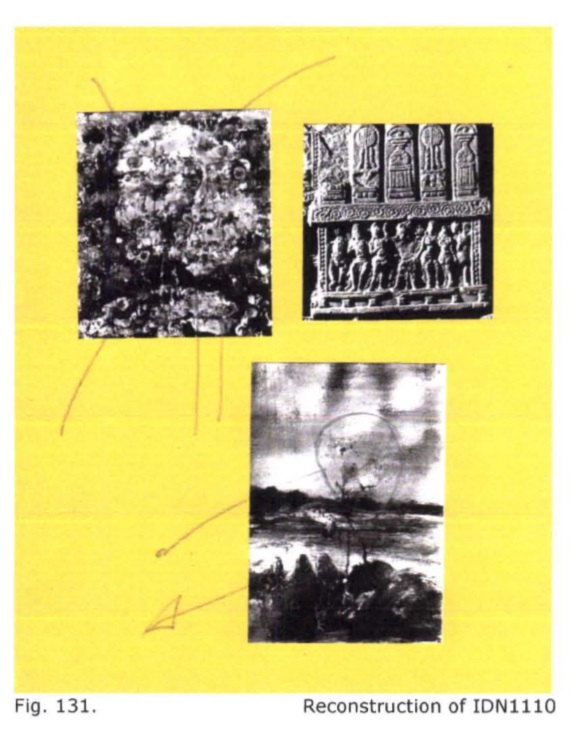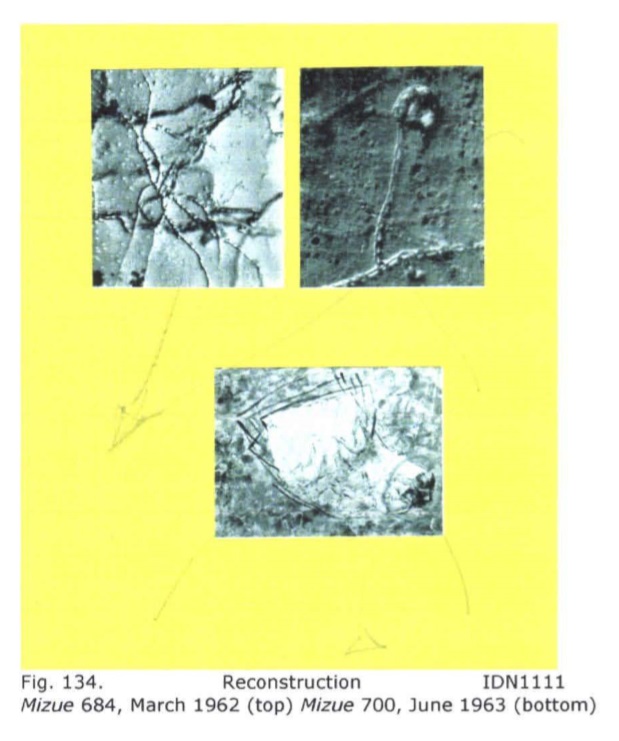 ---
Wurmli, Kurt. The Power of Image – Hijikata Tatsumi's Scrapbooks and the Art of Buto. PhD Dissertation. University of Hawaii. 2008.  Page 255 – 259.