This scrapbook is entitled Beggar-Hanako Material. There are 10 images (and parts of images) total. Hijikata got much inspiration from the beggars especially in Bosch's Les Mendicants. In his scrapbook, he even picked out some specific beggar images to focus on them more.
Artists include Hieronymus Bosch (1450-1516), Aubrey Beardsley (1887 – 1895), Mario Prassinos, Francois Heaulme (1927 – 2005), Fra (Beato) Angellico (c. 1387/95-1455)
Pictures not found:
Mario Prassinos – The Emperesse
Francois Heaulme – La Charrette des Morts (The Wagon of Death)
Pictures found: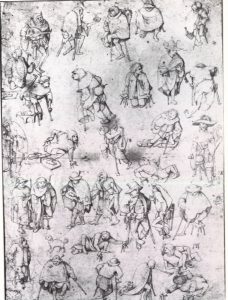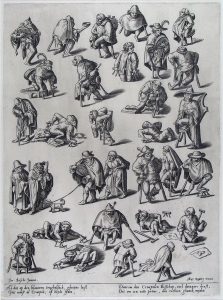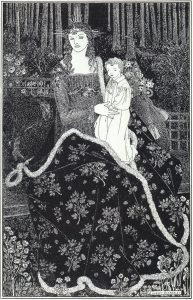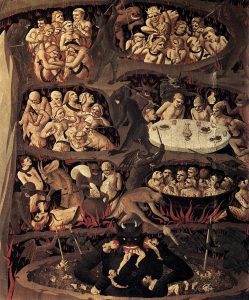 ---
Wurmli, Kurt. The Power of Image – Hijikata Tatsumi's Scrapbooks and the Art of Buto. PhD Dissertation. University of Hawaii. 2008. Page 211.