The name of this scrapbook was On Material II Fautrier. Had a total of 20 images.¹
In the scrapbook he wrote, "Establish a study of different movements and promote fusion, not contrast…. The mixture of a [beast?] body of female [illegible] in Princess Kaguya is clear on this point."²
Artists in this scrapbook: Abe Nobuya, Francis Bacon, Robert Delaunay, and Jean Fautrier.
Pieces with no found pictures:
Robert Delaunay – Sun, 1913
Found pictures: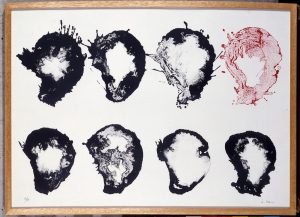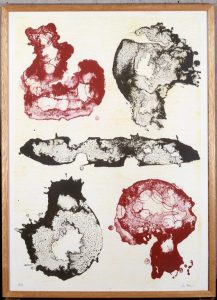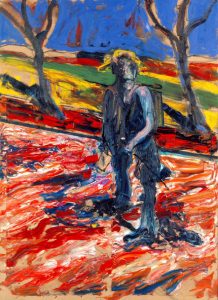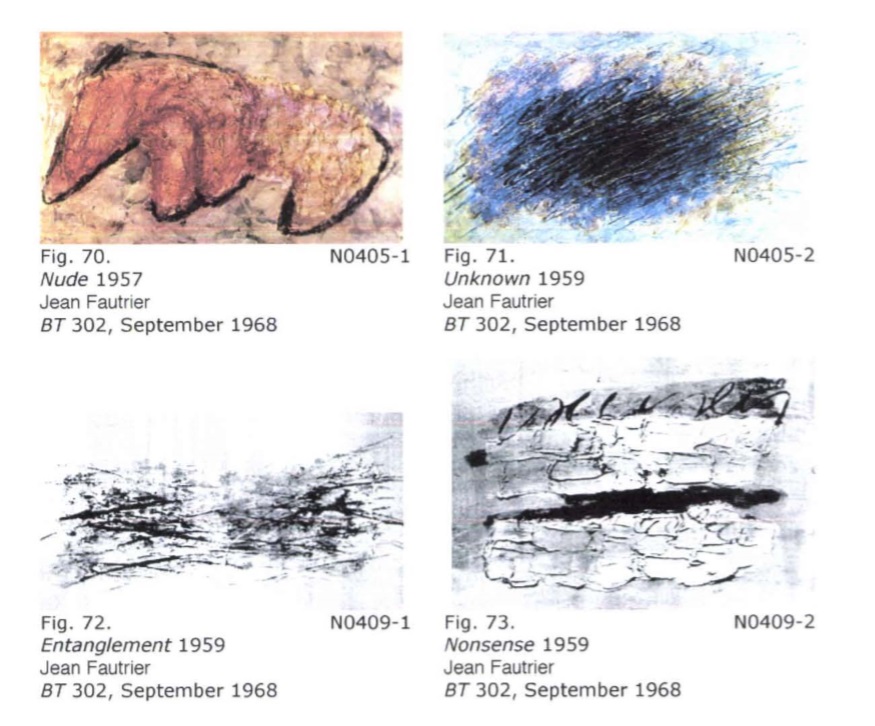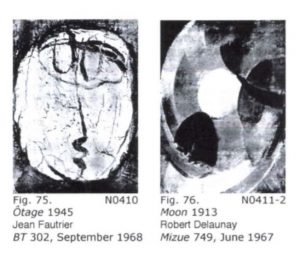 ---
¹ Wurmli, Kurt. The Power of Image – Hijikata Tatsumi's Scrapbooks and the Art of Buto. PhD Dissertation. University of Hawaii. 2008. Page 204-205.
² Ibid. 208.