The title of this scrapbook is Blue Scrapbook. There are 6 images in this scrapbook. It is the scrapbook with the most words.
The artists include Picasso, Aimitsu, Watanabe, Yves Trudeau, and Sandro Botticelli.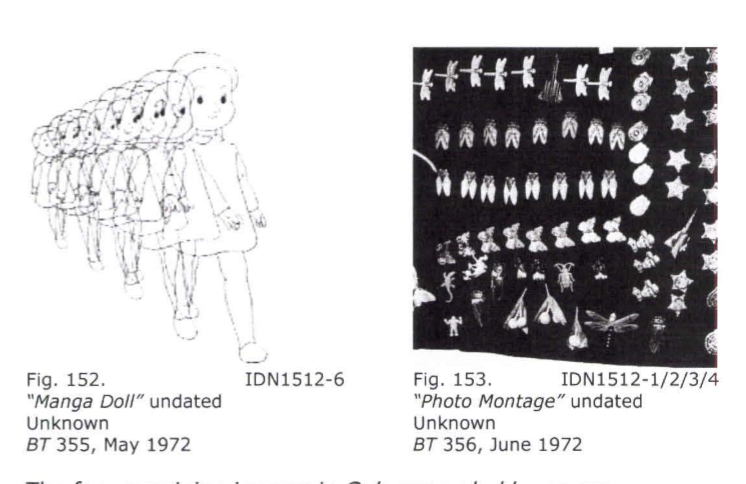 ---
Wurmli, Kurt. The Power of Image – Hijikata Tatsumi's Scrapbooks and the Art of Buto. PhD Dissertation. University of Hawaii. 2008. Page 274-275.